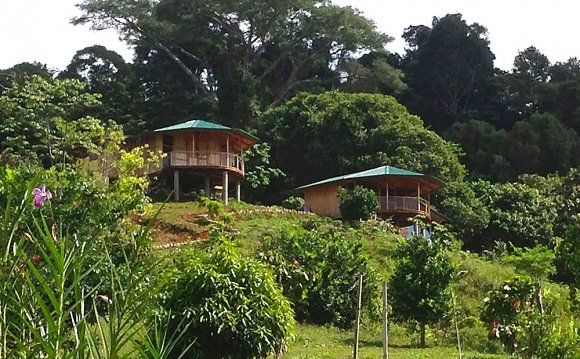 Costa Rica health Retreat
Simplicity and Gratitude, Yoga and Wellness Retreat
Steal away to your picturesque landscape of exotic Costa Rica with Stephanie Lynn and Lara Leigh Ruddy for a week long pilates and wellness refuge at Pura Vida salon. Revitalize your body, refresh your nature, and steep your mind into the ideas of simpleness and Gratitude, in the middle of pals, fresh air, and amazing food. Three delicious, fresh, and very carefully crafted vegetarian (+fish/chicken) meals included, daily. There will be enough time to savor the stunning sunlight and scenery, take a dip into the share or immerse inside hot spa, nap in a hammock or lounge with your preferred book, hike the lands, take an excursion journey, or explore the stunning surrounding vistas and coffee plantations. Or get quiet, with yourself. We're right here to support you.
About Stephanie Lynn, E-RYT 500, YACEP, Reiki Master:
For nearly 30 years, pilates and meditation have actually offered me with a boundless supply of power and resilience, as well as comfort and compassion. Although health and fitness is a wonderful advantageous asset of yoga, for me personally it is more. It is also a source of psychological, emotional, and spiritual "fitness." My teaching is a direct representation of my belief into the potential of yoga and of my commitment to a life of service. It really is my seek to steward every pupil in someone method, whatever the measurements of the team I am serving. I consider it my responsibility so that the safety, convenience and care of the students in my own courses, and I are grateful for each and every opportunity to serve inside ability. To find out more about Stephanie, please visit: www.stephanieshepard.com
About Lara Leigh Ruddy, CYT 500, LMT:
After examining the fundamental principles of yoga during my first year of college, we rapidly became hooked and mightn't wait to generally share its wide range with those around myself. This season, I completed my education under the assistance of Sandra Carden. I then broadened my knowledge of the mind-body connection while attending massage therapy school in Costa Rica where We attained the title of certified therapeutic massage specialist in 2014. Nevertheless thirsty for understanding and aspire to share, in 2016, we finished the 500 hour instructor learning India. Throughout my endeavors, I weave together the principles of Ayurveda, physiology, and yoga therapy so that you can share my interests with all the globe, while facilitating health wherever I can. Personally I think most yourself in a choice of nature, with friends, organizing and eating healthier dishes, or in Costa Rica in which I have resided as well as went to a handful of times. I'm known for my instinct, knowledge, and compassion. I can not wait to share with you this refuge and nation that i really love with you! To learn more about Lara, kindly see: https://simpleighbeyogawellness.wordpress.com
Your financial investment includes:
 frequent day Sadhana with Stephanie: Kirtan, Meditation and Pranayama, Energizing Sunrise Vinyasa Flow application, integrating Chakra stability and philosophy.
 regular Evening Sadhana with Lara: Unwind and Relax with a mixture of Yin, Gentle, Restorative, and Yoga Nidra, preparing for deep, restful rest.
 individual attention and hands-on adjustments during yoga techniques
 Two centered Workshops, Yamas and Niyamas with Stephanie, and Yoga and Ayurveda with Lara, throughout the few days
 Seven nights accomodations
 Three tasty day-to-day dishes (vegetarian + fish/chicken)
 Shuttle to and from SJO airport
 reveal schedule, loading list, and tips about making the retreat meaningful
 Suggested readings before or through the refuge
 A surprise gift!
Maybe not included: Airfare, Reiki Sessions with Stephanie ($85), Thai rub with Lara ($85/hour), on-site Spa solutions with Pura Vida, trips (can be organized through Pura Vida).
Travel details: we'll hold opening group Sunday morning, 3/12, and closing group Saturday early morning, 3/18, leaving both Saturdays available, as travel times.
Daily Schedule
6:30-8:30AM: Morning Sadhana with Stephanie: Kirtan, Meditation and Pranayama, Energizing Sunrise Vinyasa Flow Practice, integrating Chakra stability and viewpoint.
9:30AM Breakfast
10AM concentrated workshops on Tuesday and Thursday
12PM Lunch
Start time for checking out or soothing
6PM Supper
7-9PM Evening Sadhana with Lara: Unwind and Relax with a mix of Yin, Gentle, Restorative, and Yoga Nidra, preparing for deep, restful rest.
Price of the Retreat:
Beginning at:
Solitary Occupancy $2, 260
Source: puravidaspa.com