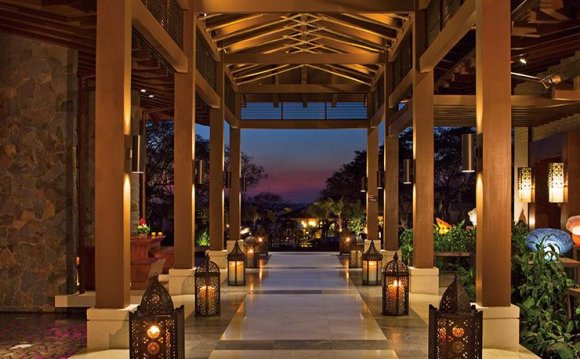 Home care nurse Practitioner Costa Rica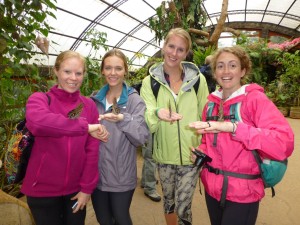 Everyone knows that immersion is the best way to learn medical Spanish. So the question now becomes: "What is the most effective way to do immersion, and who is a partner I can trust?"
–Rory Foster, Immersion Director
My Spanish has improved so much! I am able to actually have a fluid conversation in Spanish and it's so wonderful. I cannot even begin to describe how much better my Spanish is now. I can now talk in the past tense and use indirect/direct pronouns with confidence – that is huge for me!!!
–Natalie K, PharmD
Why the Common Ground Medical Spanish Immersion Program?
We offer the best language and cultural outcomes: The primary difference with our our medical Spanish immersion programs is that we weave 4 Spanish language components into your everyday experience to help you learn medical Spanish (and general conversational Spanish) through everything you do Mon – Fri. Here is how we do it:

You learn medical Spanish in daily medical Spanish immersion classes (and general Spanish immersion classes) with native Spanish speakers
You stay with a local host family (one student per family) so that you're immersed in speaking Spanish 24/7 and acquiring Spanish as you relate to your host family and experience daily culture in Central America
You deliver health education on volunteer medical projects to target communities with identified health needs
You attend health lectures in Spanish by local healthcare providers and tour local hospitals and clinics

You're not alone: When you travel with Common Ground is that you are not on your own. At a very minimum, you have the CGI onsite coordinator with your during your whole trip. Additionally, you will work closely with one of our medical supervisors during a portion of your trip, and you'll have our lead medical Spanish instructor with you as well.
We prepare you before you travel: Preparation is essential for establishing clear expectations for your trip, staying safe while you travel, knowing the day to day plan, and positioning yourself and your Spanish for maximum success on your program. Our custom pre-departure course is an amazingly effective online course that connects you with your fellow travelers and prepares you for every single detail – including culture shock!
You know where we live: We're a Colorado-based organization with a clear track record of amazing Spanish immersion programs. You can call us up at any time, speak English (or Spanish), and get your questions answered immediately. That's worth its weight in gold!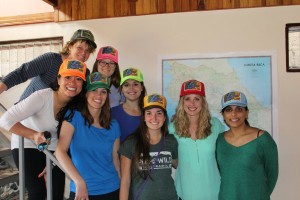 Registration is open for 2017 Programs…
2-Week Total Medical Spanish Immersion Programs
Fly in and out of Managua Nicaragua (MGA) – or – Fly in and out of San Jose (SJO)
Attend two weeks (Mon – Fri) of Spanish classes (medical and general)
Visit various precarios in the outskirts of Granada, Nicaragua (or San José, Costa Rica) and develop educational charlas that help the communities improve quality of life.
Learn about access to healthcare and standards of care for the mainstream society and those who live in poverty
Provide preventative health care education in conjunction with existing local efforts in these communities
3-Week Total Medical Spanish Immersion Programs:
Nicaragua – Costa Rica Combo Program: June 24 – July 15, 2017 | January 27 – February 17, 2018
Costa Rica Only Program: July 8 – July 29, 2017 | February 10 – March 3, 2018 The 2 week medical Spanish immersion program plus:
Another week of medical outreach work in underserved communities with marginalized populations
Another week (Mon – Fri) of medical Spanish classes
Working with children and their families on general health and hygiene practices
Travel: Fly out of Costa Rica (SJO)
4-Week Total Medical Spanish Immersion Programs & MD, PA, NP International Rotations
Nicaragua – Costa Rica Combo Program: June 24 – July 22, 2017 | January 27 – February 24, 2018. The activities and details of the 3 week Nicaragua – Costa Rica combo program plus:
Optional clinical observations within a Costa Rican hospital (available to individuals with intermediate level Spanish & clinical experience)
Join local ATAPS as they make house visits in a Nicaraguan shanty-town in the outskirts of San José Costa Rica.
Time to explore some of the sights in the Central Valley and visit cultural points of interest in San José and Heredia
5-Week PharmD International Rotations:
Nicaragua – Costa Rica Combo Program: June 24 – July 29, 2017 or July 1 – August 5, 2017. Most PharmD rotation blocks begin one or two weeks into our normal medical Spanish immersion programs. Depending on the season, your rotation will begin either in week 2 or week 3 of the general medical program. Since your start date is staggered, you will complete your rotation two or three weeks after the 4-week medical program completes.
The activities and details of weeks 3 & 4 of the general medical Spanish immersion program plus
2-3 additional weeks of medical Spanish language school and host family lodging in Costa Rica
2-3 weeks of local retail pharmacy placement
6-Week Total Medical Spanish Immersion Programs:
Nicaragua – Costa Rica Combo Program: June 24 – August 5, 2017 | January 27 – March 10, 2018. The activities and details of weeks 3 & 4 of the general medical Spanish immersion program plus
*The dates listed above are Saturday – Saturday dates. Official program start days are on Mondays, but we request that you arrive on the Saturday prior to the Monday start.
Thoughts from two recent travelers:
For me, this trip taught me lessons that they do not include in the medical school curriculum. I was able to gain an understanding of the culture of many of my future patients. No other experience in school has taught me this much about another culture, about healthcare abroad, and about myself. And Spanish has been a goal of mine for years, and after this trip I feel that I have finally made some significant progress. It's true that immersion is the best way to learn. I am excited to be able to use Spanish with my patients in a few months to connect with them on an entirely different level than I could have before.
–Camri M, MD
I loved being put outside of my comfort zone. I was nervous about living with a family I didn't know and not being able to speak the same language as them but they were very accommodating and very nice. I loved that the instructors (Rory, Safiro, and Dr. Steve) continually encouraged me to speak in Spanish. If I could do the whole thing over, I would stay for the 4 week program instead of the 2!
–Amber G, RN
Top 4 Medical Spanish Immersion Questions Answered (11 min):
Get the inside scoop from Rory, the program director, on the most common questions re: safety, fit for beginning learners, date flexibility, if spouses, s.o.'s and family can join.
Source: commongroundinternational.com