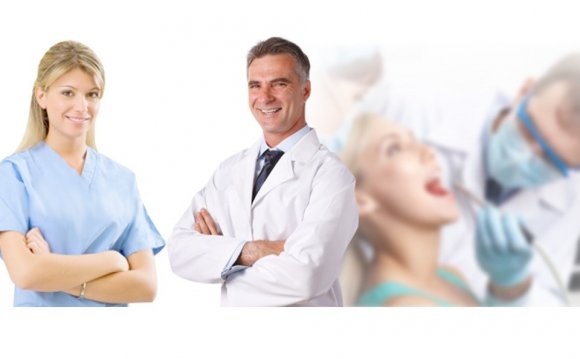 Silver care nursing home Costa Rica
Ingrid Andersson, RN, BSN (Director of Nursing)
Ingrid Andersson is a part of the Mary's Center group since August 2010. She has a diploma in Biology from Bowdoin College plus in Nursing from John's Hopkins University. Ahead of working at Mary's Center, Ingrid worked as a public health nurse for the Visiting Nurse provider of the latest York in the Bronx so when a hospice nurse in Washington DC. Along with the woman role as Director of Nursing, Ingrid will act as a teacher and expert to the Briya healthcare Assistant training course. Ingrid talks both English and Spanish. Inside her free time, she enjoys spending time together kiddies, exploring the DC location, climbing, traveling, reading, and going to the coastline.
Natalia Barolin, RN, BSN (Medical Nurse Coordinator, Georgia Ave)
Natalia Barolin joined Mary's Center in February 2016 as a Clinical Nurse Coordinator at Georgia Avenue site in Petworth, D.C. She got her medical degree through the Johns Hopkins class of Nursing and it has a bachelor's degree in Latin-American and ladies researches through the University of Richmond. Ms. Barolin features a desire for increasing main attention support for clients and households afflicted with cancer. She brings nearly fifteen years of experience in wellness communications and advocacy on a selection of medical issues including reproductive health and legal rights. During her spare time, she enjoys preparing, spending some time with friends, working and doing yoga. Her wanderlust and desire for the world hold her busy searching for possibilities to find out about folks and their life experiences whether near to home or overseas. Ms. Barolin is a native English and Spanish speaker and has lived in Adams Morgan for ten years. She claims: "i will be excited to channel my abilities and passion with a company that makes connections one of many aspects that affect health insurance and that strengthens my neighborhood through high quality health care, education and personal solutions."
Vivian Cativo, RN (Nurse Manager, Ontario Road)
Registered nurse and nurse manager for the Ontario location Vivian Cativo, specializes in Adult medication and Obstetrics and Gynecology. She also focuses primarily on the Centering Pregnancy system. Initially from El Salvador, Ms. Cativo speaks Spanish and English. In her own sparetime, Ms. Cativo loves to spend some time along with her infant granddaughter and cook on her family members. Ms. Cativo claims: "I always had a desire for maternal and infant care and I also love ending up in our pregnant customers to instruct them towards various phases of being pregnant and all the beautiful things they may be able expect whenever their infant comes."
Ellen C. Evans, RN, BSN, MHSA (medical Nurse Supervisor)
Ellen Evans sees patients at our Georgia Avenue area.She attended the Johns Hopkins University class of Nursing. Nursing is a second profession for her, after a long time involved in health policy and health-systems consulting and company development. Ms. Evans heard about Mary's Center at a profession fair whenever she ended up being however a nursing pupil and straight away fell so in love with the organization's work. She says: "Upon going to Mary's Center the very first time, we understood this was in which I belonged. As someone who has examined wellness plan for nearly 25 many years, I see Mary's Center as a shining exemplory case of something that is "right" in the U.S. health system. I'm very pleased to have discovered a home right here also to become a part of the goal of Mary's Center." Ms. Evans enjoys outdoor tasks including stand-up paddling, kayaking, biking, running, golfing and bird-watching. She specially really loves walking around inside woods. I also fork out a lot period reading and observing sports (baseball, baseball, soccer, hockey and golf).
Christian Guadalupe, BA, BSN, RN (Nurse Manager, Flower Ave)
Rn and Nurse management of this Silver Spring workplace in Montgomery County, Christian Guadalupe is a recent addition towards nursing staff which brings overseas range of experience towards the medical services division at Mary's Center. After getting their very first bachelor's level in Anthropology from Wesleyan University in Connecticut, Christian's range inside healthcare arena has actually ranged from matching general public health jobs on national degree to managing outpatient medical techniques in the community. After their second bachelor's level from Georgetown University in nursing, Christian attained valuable experience and knowledge at Washington Hospital Center as a bedside nurse on an intermediate attention unit serving high-risk patients in underserved communities. A native of the latest Jersey with household roots in Ecuador, Christian provides both culturally skilled and linguistically proper services to clients and their families. Christian can be no stranger to Mary's Center, having managed key departments at the Ontario place between 2004 and 2007. His previous experience has permitted for a comparatively smooth change to their brand-new part in the company. If not at work, Christian enjoys training childhood football, traveling with their family, dancing, and cycling.
Julien Guttman, RN (Director of medical providers)
Registered nurse Julien Guttman joined the Mary's Center staff in 2013. She got her Bachelors of Science in Nursing from University of Michigan – Ann Arbor in 2008 and worked in Seattle, WA, as a Labor and Delivery Nurse. Ms. Guttman got the woman Master in public areas Health from George Washington University in 2013, centering on Community Oriented Primary Care. Before moving to Washington D.C. last year, she invested amount of time in Nicaragua, managing a household, volunteering at a residential district health center, and learning how to speak Spanish. Ms. Guttman feels that Mary's Center is precisely in which public health insurance and medical meet. She is passionate about patient engagement, population health solutions, assisting others look for their particular place and their passion at Mary's Center. Inside her free time, Ms. Guttman can be seen together friends and family, on her pilates mat, or out on a hike.
Leshia Hansen, RN, BSN, MPH (Clinical Nurse Coordinator)
Leshia Hansen joined the Mary's Center's staff in June 2016. She focuses on community wellness, client education, and oncology. She got the woman Bachelor's level in Anthropology and Biology from Kansas State University, and went to nursing school at Creighton University in Nebraska. Ms. Hansen additionally keeps a Master's of Public wellness from George Washington University. She sees clients at our locations in Washington DC and Maryland. Whenever she's not working, Ms. Hansen enjoys moving, taking a trip and mastering new things. She's got simply returned from providing inside Peace Corps in Cambodia and talks fluent Khmer, Spanish and English. On employed by Mary's Center, Ms. Hansen says: "i will be recognized to be part of a good business that actually symbolizes the ideals of holistic and comprehensive attention. I'm excited about the opportunity to be involved when you look at the everyday lives of numerous of my neighborhood people."
Christina Kachulis, BSN, RN (Clinical Nurse Coordinator, Georgia Ave)
a Registered Nurse and medical Nurse Coordinator at the Mary's Center web site in Adams Morgan, Christina Kachulis joined our staff in March 2015. She sees adult and pediatric patients with persistent diseases. Ms. Kachulis learned during the Johns Hopkins School of Nursing and learned Spanish while working in Ecuador as a Peace Corps Volunteer. Inside her sparetime she enjoys taking a trip, experimenting with brand new dishes, and yoga. She recently joined up with the DC Triathlon Club and it is stoked up about getting more energetic and sports. Ms. Kachulis says: "I love the wrap-around solutions we are able to offer our patients here at Mary's Center. Its such a unique style of care and a good team I utilize!"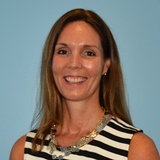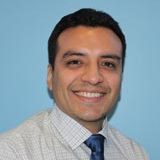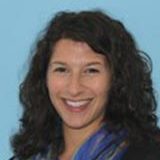 Source: www.maryscenter.org