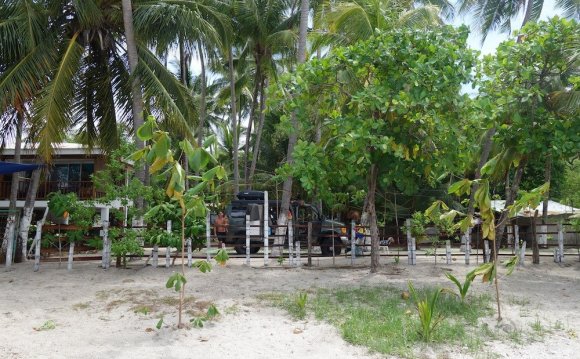 We care nursing home Costa Rica
In our first post about having a baby in Costa Rica, we shared our experience with prenatal care. We covered public vs. private healthcare, and how we picked our doctor and decided where to deliver. Now that baby Sam has arrived, we'll talk about the next phase in the adventure: the birth. We'll explain what it was like to have a baby at a small private hospital in Costa Rica. We'll also go through what we were worried about as foreigners having a baby in another country and how the actual delivery experience compared.
Getting Ready for the Birth
Before I delve into our story, you should know some background about the type of birth experience I wanted. It was our first child, so honestly I didn't really know what I was in for. But after reading lots of websites and watching videos, I decided I wanted a natural birth to the extent possible. I didn't want interventions like induction and wanted to try it without pain medications. I hadn't originally planned on a water birth, but after talking to a woman in the waiting room at my doctor's office who said it really helped with the pain, I changed my mind eight months into the pregnancy and decided I'd like to try it.
Some of the things I was most worried about were Matt not being allowed to be with me during the delivery, something that is common in public hospitals in Costa Rica, and being given medication like oxytocin to induce the labor to go faster. I had heard from someone who had given birth at Clinica Labrador, the private hospital in San Isidro del General where I was going, that there had been one especially pushy nurse who had insisted on giving her oxytocin when her labor wasn't progressing fast enough. Having read about the importance of skin-to-skin contact and breastfeeding in the moments after delivery, I was also worried that the baby would get taken away soon after the birth.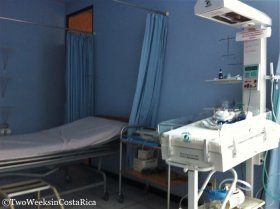 There were several things about the hospital that I had concerns with too. I wasn't sure what the facilities would be like and how difficult it would be to communicate with the nurses who probably only spoke Spanish. My Spanish is getting better but I don't know medical terms and didn't want to deal with being unable to communicate when making important medical decisions. Finally, I had heard about how some hospitals have policies about the number of hours you can be in labor before a C-section is required and wondered if the hospital would be able to override my doctor's and my decision to wait for labor to progress on its own.
What I found extremely beneficial to putting my mind at ease was talking through these issues with my doctor in advance. During office visits in the months leading up to my due date, he assured me that he would be making all the decisions about my care (with my involvement, of course) and that the hospital wouldn't be able to override him to force a C-section or other intervention. He told me that pain medication, including an epidural, would be available to me if I decided that I needed it and that he could perform a C-section if it became necessary. Something that really helped to put me at ease was when he told me that I wouldn't go to the hospital right away when my labor began. Instead, he would check me out in his office and we wouldn't go to the hospital until the labor progressed significantly—and we would go together. That made me feel a lot better. He also told me that at Clinica Labrador, men were able to be present during the delivery so Matt could stay with me the entire time.
Source: www.twoweeksincostarica.com