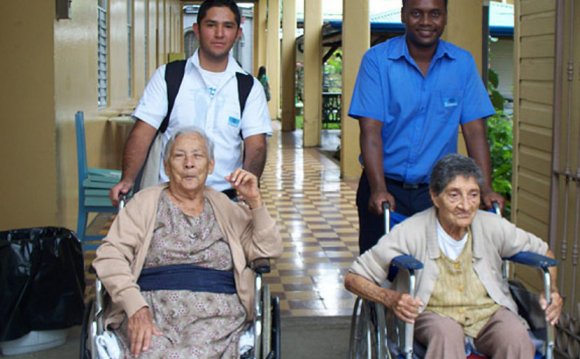 Nursing homes for elderly Costa Rica
Judicial research authorities (OIJ) raided a medical residence in downtown Escazú Wednesday following allegations of abuse for the home's 25 residents, relating to a statement from police.
Police joined the Villa Amatista senior care facility at 8:00 a.m. and detained the facility's 32-year-old administrator, identified because of the surnames Rodríguez Sánchez, for allegedly breaking Costa Rica's laws safeguarding seniors. Police handed Rodríguez over to the Prosecutor's Office.
OIJ reported that there have been a number of grievances against the facility, including unsuitable using tranquilizers and residents being inappropriately tied straight down in bedrooms or wheelchairs with improvised restraints. Whenever authorities raided home Wednesday, they reported finding one resident tied down to their sleep.
The foodstuff served to residents was also inadequate for people inside their physical condition, according to police.
Relating to police, residents at the house were spending between ₡500, 000 and ₡700, 000 monthly —roughly $1, 000 and $2, 000.
A lot of the residents had been Costa Rican and one Chilean, relating to OIJ spokesman Marco Monge. The residents were taken up to Hospital Blanco Cervantes where doctors examined them to determine their problem.
Source: www.ticotimes.net